Jornada Nas Estrelas
Editora Abril
collections
From 1975 to 1978, Editora Abril released licensed reprints of Gold Key Star Trek comics translated into Brazilian Portuguese. Two of the collections contained original scripts and art by Brazilian artists from Abril's studios. Licensed Star Trek comics with original work in languages other than English are a rarity. These comics are smaller than US comics, at 5.25 in by 8.25 in.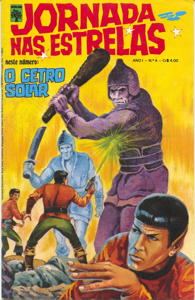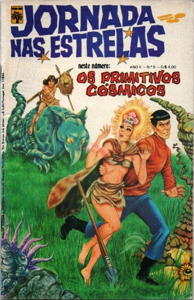 Star Trek Comics Checklist
by
Mark Martinez
is licensed under a
Creative Commons Attribution-NonCommercial-ShareAlike 3.0 Unported License
.
This website is not endorsed, sponsored or affiliated with CBS Studios Inc. or the "Star Trek" franchise. The STAR TREK trademarks and logos are owned by CBS Studios Inc.