Give-A-Show Projector
Kenner
The Kenner Give-A-Show Projector was first introduced in 1959. The plastic toy invented by James O. Kuhn is basically a flashlight with a lens that projects a strip of slides on a wall. In 1974, two editions of the projector were distributed with 16 slide strips, including comic-style Star Trek slideshows. Another edition with Star Trek strips was released in 1976.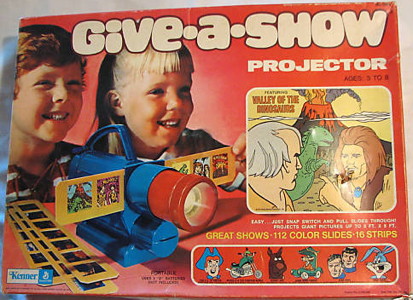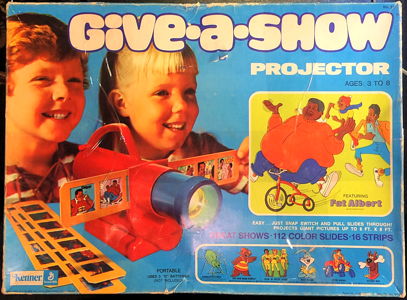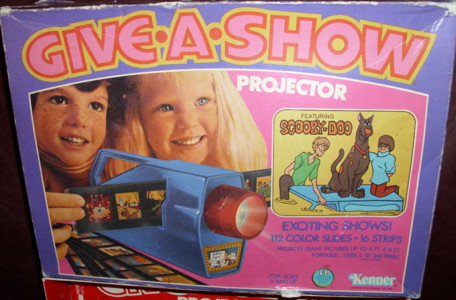 Star Trek Comics Checklist
by
Mark Martinez
is licensed under a
Creative Commons Attribution-NonCommercial-ShareAlike 3.0 Unported License
.
This website is not endorsed, sponsored or affiliated with CBS Studios Inc. or the "Star Trek" franchise. The STAR TREK trademarks and logos are owned by CBS Studios Inc.