Star Trek
McDonald's
Happy Meal comic strips
McDonald's Star Trek Meal
Happy Meals Star Trek: The Motion Picture tie-in packaged in six boxes. Five comic strips were printed on six boxes, each strip depicting scenes from the film (one strip was printed on two boxes). The writer is unknown. Comic strip art by Ron Villani. For more information, see The TMP Happy Meal Promotion by James Sawyer.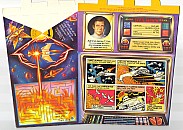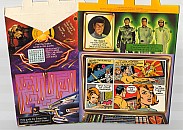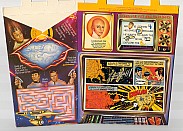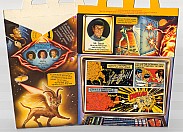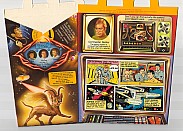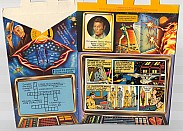 Star Trek Video Communicator
One of several toys offered with McDonald's Star Trek Meals. Five brief comic strips are part of an unassembled toy sealed in cellophane. The toy communicators are about 1.5" x 3" with a one inch square screen and made of black or gray plastic. The antenna is 3.5" and the two cranks are a little under 1.5 inches. When assembled with the included instructions, the color comic strip can be scrolled in the view screen. Writer and artist unknown. If you'd like to see a Flash-based reproduction of a communicator with comic strips #1, #2 and #5, created by Walter Stephens, go to http://www.wriphe.com/work/flash_startrek.php. Click on the communicator's buttons to control the display.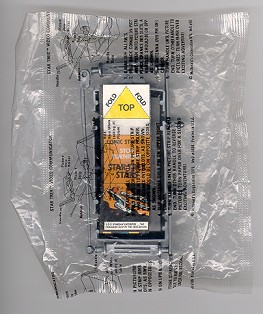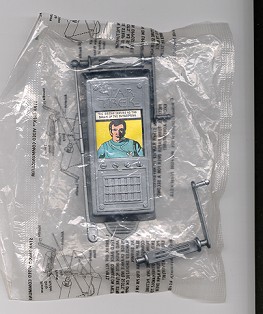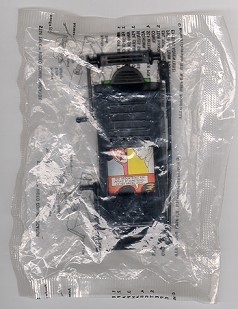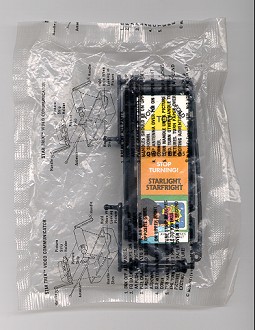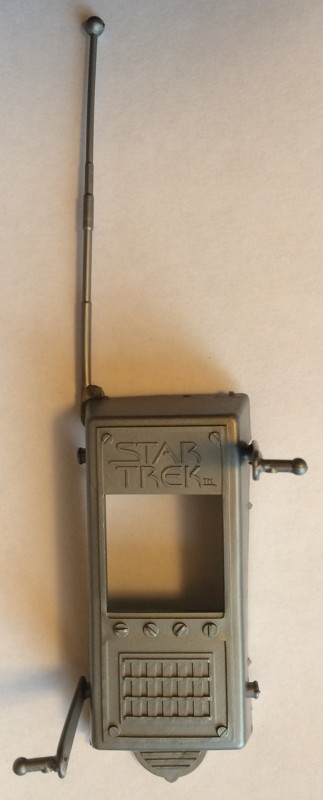 The text of the Star Trek Comics Checklist is licensed under a
Creative Commons License
.