Star Trek

-

Voyages of the Enterprise

Nostalgia World

comic strip reprints

Nostalgia World Comics Section contains reprints of the Los Angeles Times Syndicate daily comic strip, magazine format printed on newsprint, 8.25" x 10.75". Published as a free insert in Nostalgia World, a tabloid format magazine for collectors of popular media.

The artwork for Nostalgia World issues #23-26 was lost or damaged in a fire at the printer's place of business. Issues #23 and #24 were reconstructed, but editors were unable to replace the damaged art for Star Trek #4 and #5. The LA Times Syndicate no longer had a contract with Paramount and couldn't supply any more art (see Nostalgia World #24 editorial). Nostalgia World may have ceased publication with issue #24. Sunday color comic strips aren't included in these reprints.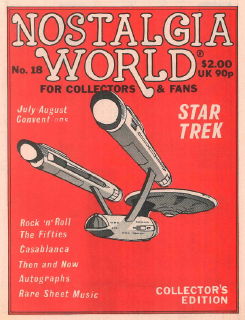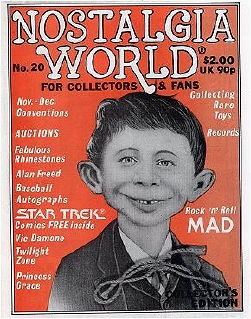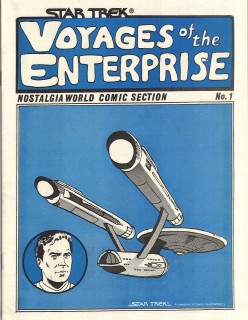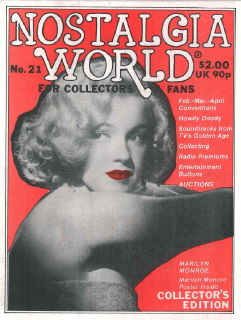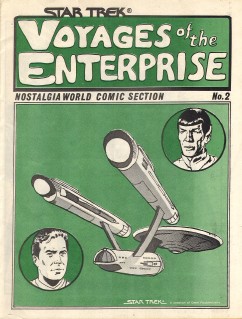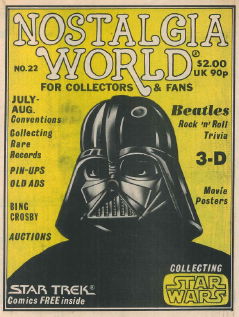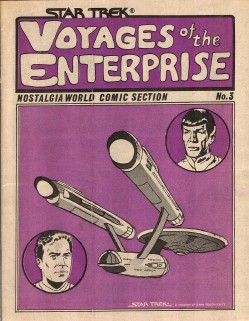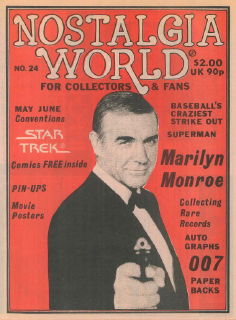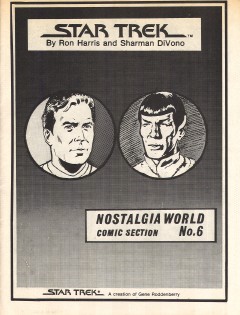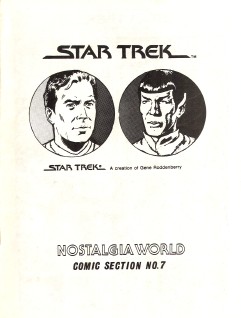 The text of the Star Trek Comics Checklist is licensed under a
Creative Commons License
.