Star Trek: Divided We Fall
Wildstorm
TNG/DS9 mini-series
Continues the DS9 relaunch. Dax has transferred to command and Bashir has been promoted. Nog runs Engineering. Ro Laren is security chief. Elias Vaughn, a respected Starfleet officer with an intelligence background is Kira's second-in-command. Kasidy Yates is coming to terms with the significance of her pregnancy to the Bajoran faithful. Jake badly misses his father and Odo is still with the Great Link. These and other details have been established by Paramount and Pocket Books beginning with "Avatar, Book One" and "Avatar, Book Two" by S.D. Perry, published by Pocket Books, May 2001.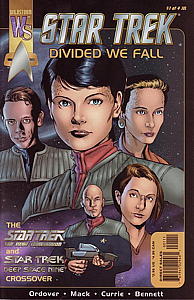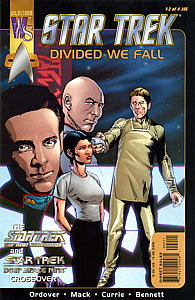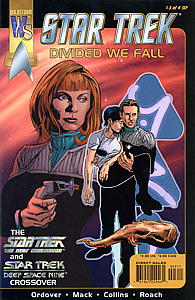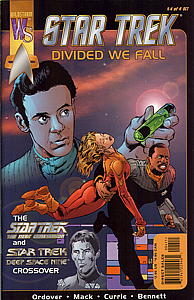 The text of the Star Trek Comics Checklist is licensed under a
Creative Commons License
.